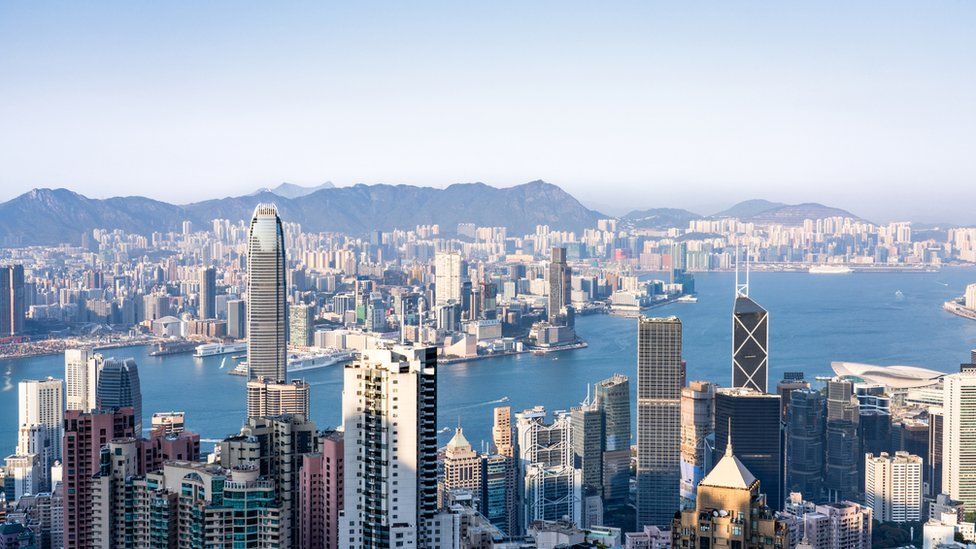 A Chinese court has sentenced a 78-year-old US citizen to life in prison on spying charges. John Shing-Wan Leung, who is a permanent resident in Hong Kong, was jailed on Monday.
The court in the south-eastern city of Suzhou gave no further details of the allegations against him.
Leung was arrested in the city two years ago by a local bureau of China's counterintelligence agency, a news release from the court said.
He "was found guilty of espionage, sentenced to life imprisonment [and] deprived of political rights for life", according to the statement from the Intermediate People's Court, which was posted on the WeChat social media platform.
It is unclear where Leung was living at the time of his arrest.
A spokesperson for the US embassy in Beijing said they were aware of the reports. "The Department of State has no greater priority than the safety and security of US citizens overseas," they said.
At a news conference in Washington DC on Monday, the State Department declined to comment on the case citing privacy concerns.
Closed door trials are common in China, and few details are usually made public for sensitive cases such as those involving espionage charges.
Heavy sentences such as this, however, are relatively rare for foreign citizens.
In July, a new law will come into effect that broadens the scope of China's espionage legislation. It will ban the handing over of any data the authorities deem to be related to national security.
US and Chinese media reports and records show that Mr Leung was heavily involved with Chinese cultural and expat organisations in the US.
According to Hong Kong media reports, he was head of the Texas branch of the Association for the Promotion of the Peaceful Reunification of China (APPRC), which promotes Beijing's claims over Taiwan abroad.
Mr Leung was also chair of his own foundation – the Leung Cultural Exchange Foundation – which sent musicians to and from China and the US, the Wall Street Journal reported. He frequently travelled to China to meet with government officials.
The jailing of Leung is likely to further strain relations between China and the US, which deteriorated during former US President Donald Trump's administration after he launched a trade war against China in 2018.
The two superpowers continue to clash on various issues, including Taiwan, China's militarisation of the South China Sea, and the origins of Covid-19.