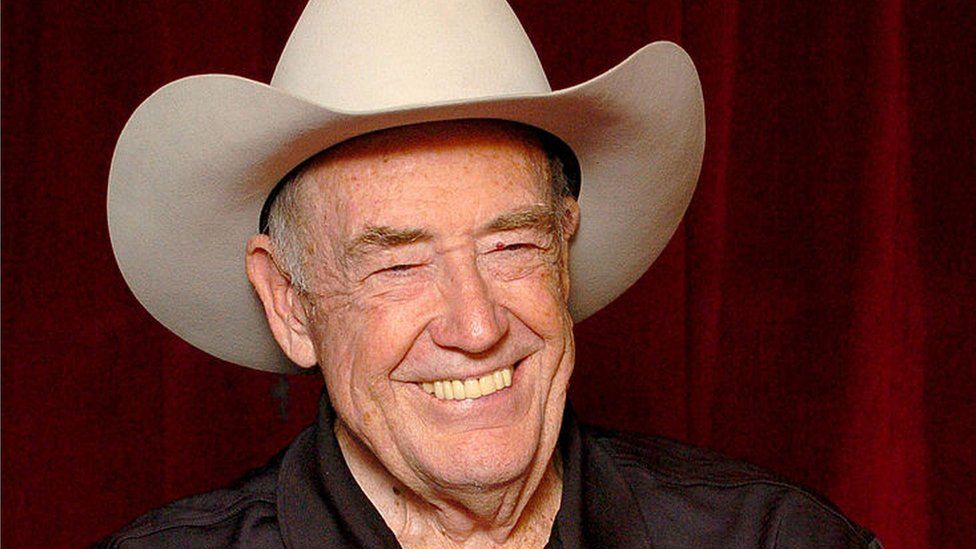 Doyle Brunson, the cowboy hat enthusiast known to poker fans as the "Godfather of Poker", has died aged 89.
The Texas native passed away Sunday in Las Vegas, the city where he won 10 World Series of Poker tournaments and two world championships.
In a statement shared by his agent Brian Balsbaugh, Mr Brunson's family called him "a beloved Christian man, husband, father and grandfather".
Inducted into the Hall of Fame in 1988, he became an ambassador for poker.
Mr Brunson took up professional poker after a knee injury ended his college basketball career in his home state.
After relocating to Las Vegas, he quickly became a mainstay of the city's high-stakes poker scene.
He was the first American to win $1m in poker tournaments and accumulated more than $6m in live tournament earnings.
Mr Brunson was a staple of the increasingly popular World Series of Poker. The 10 WSOP tournament-winning bracelets he earned are the second highest of all-time, only behind Phil Hellmuth's 16.
But the crowning glory of his career came when he won the WSOP's main event in consecutive years, in 1976 and 1977.
His starting hand in those back-to-back events was 10-2, now memorialised by poker players as the "Doyle Brunson" and also as the "Texas Dolly", his other nickname. So formidable an opponent was the grinning Texan that, according to ESPN, his elimination from the main event each year would be announced to the other players.
In 2018, at his last WSOP game, Mr Brunson made the final table before being defeated and received a standing ovation as he left the room.
The Hall of Famer has continued to influence the poker world through his books Super System and Super System 2.
The former, written in 1979, is considered one of the first books to teach poker strategy and has had a lasting impact on the game.
His career spanned a period in which the once frowned-upon card game has burst to prominence, from the casino floor to the internet.
"Legend. There will never be another Doyle Brunson," fellow Hall of Famer Daniel Negreanu wrote on Twitter.
Five-time WSOP champion Scotty Nguyen said "can't believe this day has come – you will always be held high in our hearts, the man, the myth, the legend & THE GODFATHER of poker baby!"
Mr Brunson is survived by his wife Louise; his son Todd, also a championship-winning poker player; and his daughter Pam.