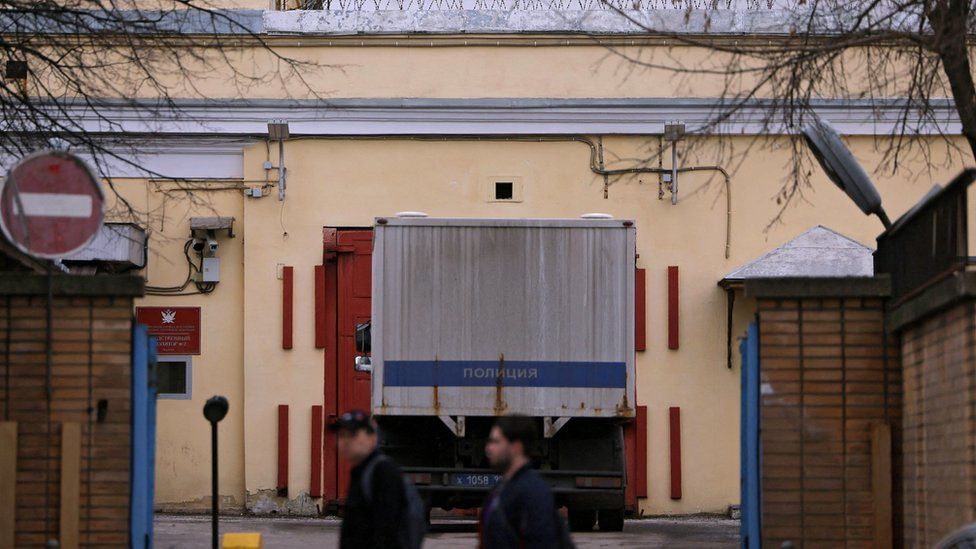 A former employee of the US Embassy in Russia has been detained in a Moscow detention centre for "conspiracy", according to Russian state-owned news agency TASS.
Robert Shonov was arrested by Russia's Federal Security Service and "remanded into preventive custody", the outlet reported on Monday.
It said he faces up to eight years in prison.
The embassy told Reuters it was aware of the reports but had "nothing further to share at this time".
Mr Shonov was detained in the port city of Valdivostok and, after questioning, he was charged with "collaboration on a confidential basis with a foreign state or international or foreign organisation", according to the TASS report.
Officials have asked to detain Mr Shonov for three months. No court date has been set, the news agency said.
Mr Shonov is being held in the Moscow's Lefortovo prison, a former KGB prison.
American journalist Evan Gershkovich, who was arrested in March while working for the Wall Street Journal newspaper and charged with spying, is also being held at Lefortovo.
So is former US marine Paul Whelan, who was given a 16-year jail sentence in 2020 after being arrested in Moscow on suspicion of spying in 2018. The US has called the charges against both men baseless.