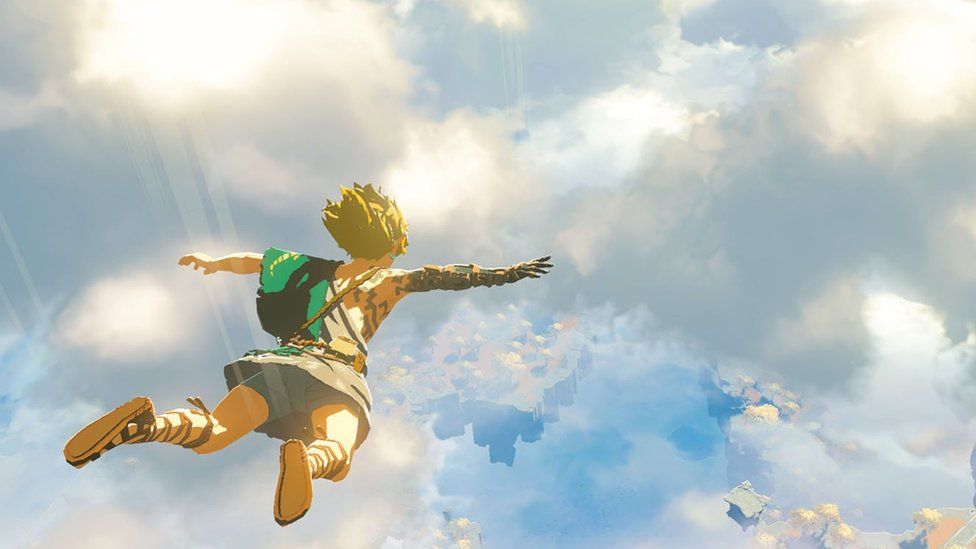 Nintendo has announced its latest game in the Zelda series has sold more than 10 million copies in just three days.
The Legend of Zelda: Tears of the Kingdom had become the fastest-selling Zelda game so far, it said.
For comparison, The Legend of Zelda: Ocarina of Time – the highest-rated game on gaming-aggregator Metacritic – sold 7.4 million copies over its entire run.
Tears of the Kingdom was released as a Nintendo Switch exclusive on Friday.
And it has already sold more copies than any other Zelda game except Breath of the Wild, to which it is a sequel.
Breath of the Wild, released on both Switch and Wii U in 2017, sold almost 30 million units, according to Statisca.
Meanwhile, 2022 Game Awards prize winner Elden Ring had sold an estimated 20.05 million units as of March 2023. But the fantasy game, made by the developers of successful role-playing series Dark Souls, was released on many consoles, spanning the PlayStation 4, PlayStation 5, Xbox One, Xbox Series X and even PC.
Tears of the Kingdom has also become 2023's biggest physical video-game launch in the UK, according to GamesIndustry.biz, selling twice as many physical copies as Hogwarts Legacy.