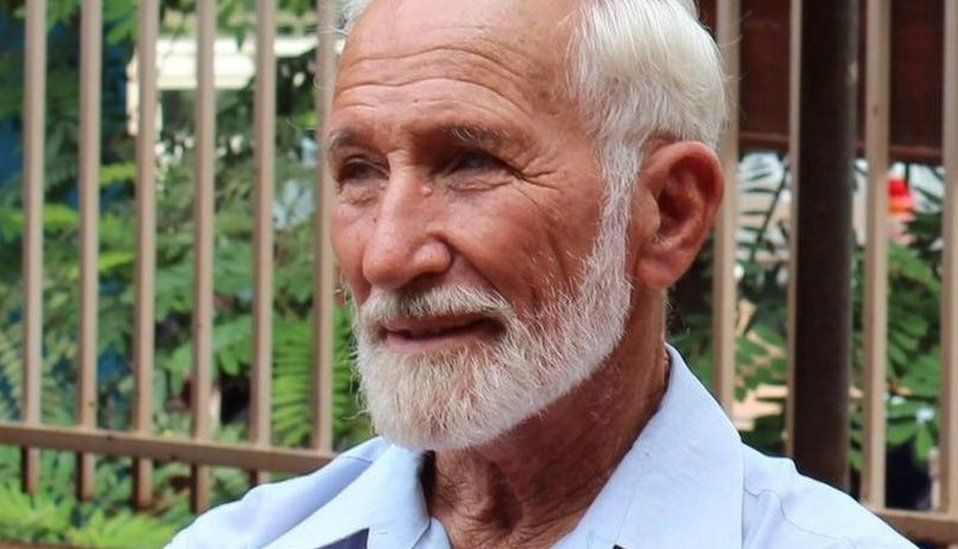 An 88-year-old Australian doctor held captive in West Africa by al-Qaeda militants for more than seven years has been released.
Dr Kenneth Elliott is safe and well and has been reunited with his family, Australia's foreign minister said.
He and his wife were seized in 2016 near the border between Mali and Burkina Faso, where they operated a clinic for over 40 years.
Al-Qaeda in the Islamic Maghreb said at the time it had kidnapped the couple.
The group released his wife, Jocelyn, after three weeks following public pressure and what it described as "guidance" from its leaders not to involve women in war.
"At 88 years of age, and after many years away from home, Dr Elliott now needs time and privacy to rest and rebuild strength. We thank you for your understanding and sympathy," his family said in a statement.
Australian Foreign Minister Penny Wong acknowledged the resilience Dr Elliott and his family had shown "through the most difficult of circumstances".
"We extend our thanks to the Australian officials who have worked over many years to secure Dr Elliott's release and to provide support to his family," she said in a statement.
Originally from Perth, Dr Elliott and his wife ran a 120-bed clinic in the town of Dijbo in Burkina Faso where he was the only surgeon.
Following their capture, local people started a Facebook page to campaign for their release.
"Elliott is a Burkinabe and a humane person… He represents the best of humanity," one post read.
Al-Qaeda in the Islamic Maghreb (AQIM) and other extremist groups in north and west Africa have long used kidnapping for ransom as a way of raising money.
The group, which has its roots in Algeria's bitter civil war in the 1990s, operates across the Sahel region south of the Sahara Desert and within Mali and Burkina Faso.