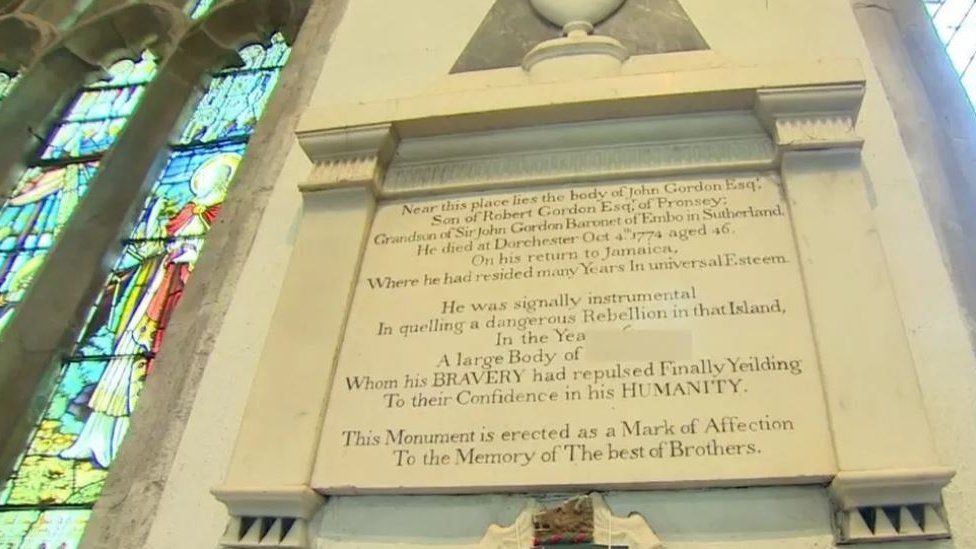 A memorial to an 18th Century slaver has been removed from a church. The plaque in St Peter's, Dorchester, commemorates plantation owner John Gordon's role in the deadly suppression of a slave uprising in Jamaica.
The memorial has had a temporary cover since September 2020 when the parish council voted to remove the stone.
The plaque, which includes what the church describes as a "totally unacceptable racist term", will now be relocated to Dorset Museum.
It is thought to be the first time a piece of contested heritage in a Church of England church has been removed to a museum.
Campaign group Stand Up To Racism Dorset previously described the plaque as "a blatant and explicit glorification of white domination and the suppression of enslaved people".
It said it was "offensive and has no place in public view".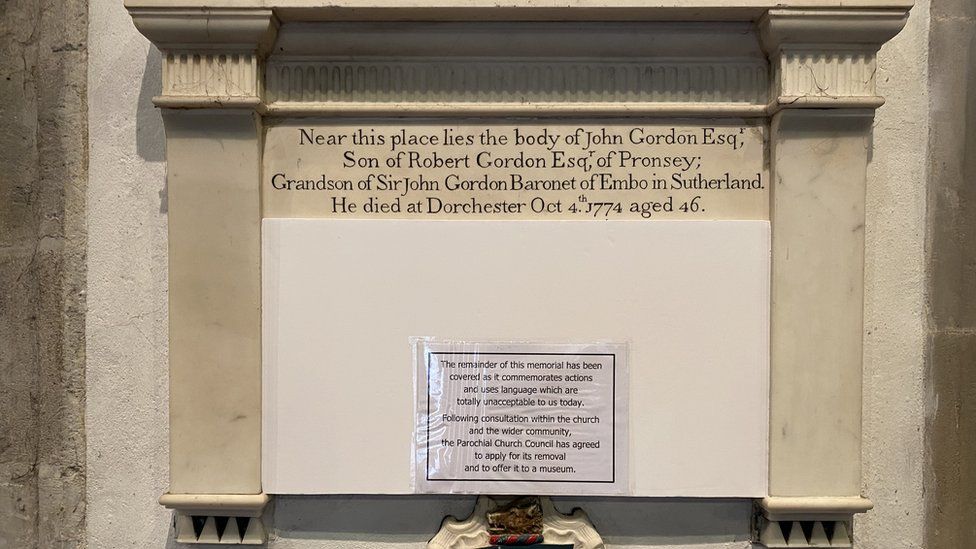 Gordon died in Dorchester in 1744, aged 46, during a visit to England.
The stone's inscription, which says he is buried nearby, hails his "bravery" and "humanity" for his "instrumental" part in quelling the 1760 uprising by slaves across Jamaica.
Up to 500 slaves were killed as colonial forces sought to put down the uprising.