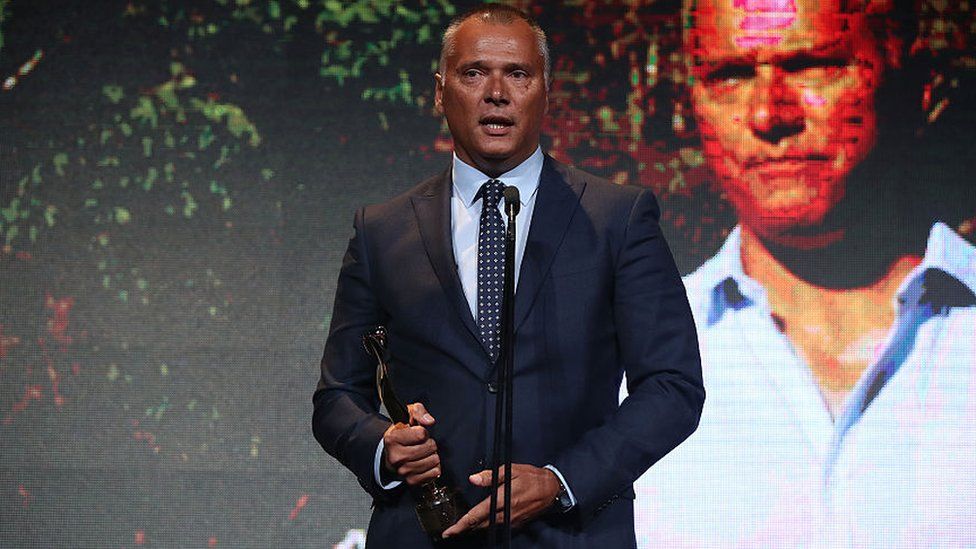 After a prestigious career of more than three decades, trailblazing Aboriginal journalist Stan Grant hosted his final show on Monday and walked away from Australian TV screens indefinitely.
"Racism is a crime. Racism is violence. And I have had enough," Grant wrote in a column last week explaining his decision.
The Wiradjuri man made history in 1992 when he became the first Aboriginal presenter on prime-time commercial TV in Australia. He went on to win a slew of awards in Australian media, and was an international correspondent for CNN and Al Jazeera before returning home to the Australian Broadcasting Corporation (ABC).
The ABC describes him as one of Australia's most respected and awarded journalists. But on Monday night he looked defeated, visibly shaking as he signed off from his political panel show Q+A.
"To those who have abused me and my family, I would just say – if your aim was to hurt me, well, you've succeeded," he said.
Grant's decision to leave has reignited fierce conversations about racism and media diversity in Australia.
"If one of the few Indigenous presenters on television with a career that took him all over the world can't be protected from racism… what will that mean for anyone who walks down a similar path?" ABC journalist Ryma Tchier wrote on Twitter.
Australia's Indigenous people have over 60,000 years of history, and half of Australians were either born overseas or have a parent who was.
But the media representing such a multicultural population remains disproportionately white.
A 2022 study found more than three quarters of the reporters or presenters on Australian TV were from an Anglo-Celtic cultural background. The difference was even more pronounced at the leadership and board level.
The Media Diversity Australia report prompted the five TV networks examined to acknowledge their lack of diversity. But the channels also questioned the report's findings, criticising how it had determined cultural background, and criticising the short, two-week research window of the study.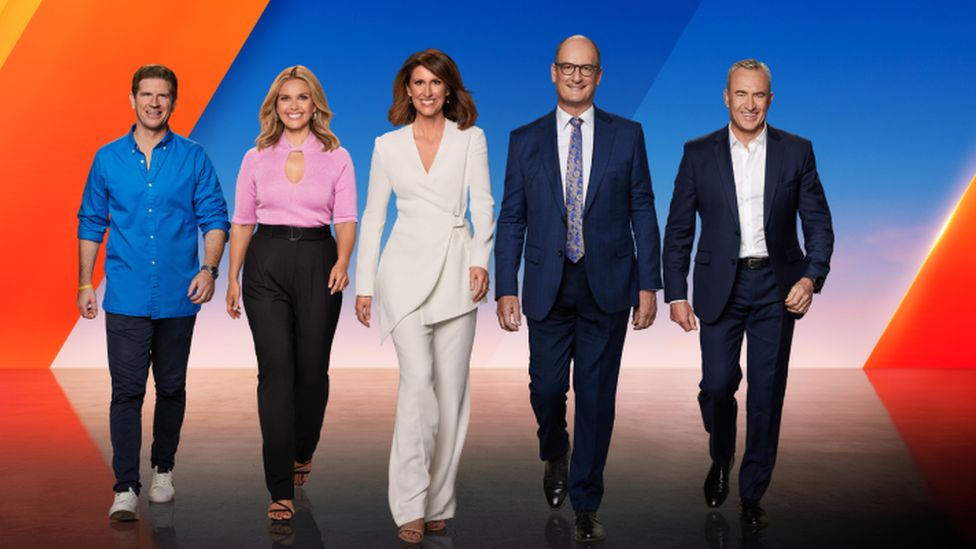 Several pointed out they had increased diversity in other areas of their output or tried to increase representation through targeted roles and recruitment. But the broader issue has long been a problem in Australian media, and critics cite it for contributing to high-profile controversies.
In 2019, a newspaper was widely accused of using racist tropes in a cartoon depiction of Serena Williams – the image was ultimately deemed acceptable by media regulators.
And in 2020, Australia's most watched breakfast show, Channel Seven's Sunrise, settled a racial discrimination case over an all-white panel where a pundit suggested Aboriginal children should be forcibly removed from their families.
The Seven Network initially defended the segment, which sparked protests outside their studio, saying "editorial opinions… are a vital part of journalism", but later apologised for causing offence after the broadcast regulator found they had breached industry standards.
A prestigious media award, the Kennedys – was also criticised in 2021 for not having a single person of colour on the 60-person judging panel.