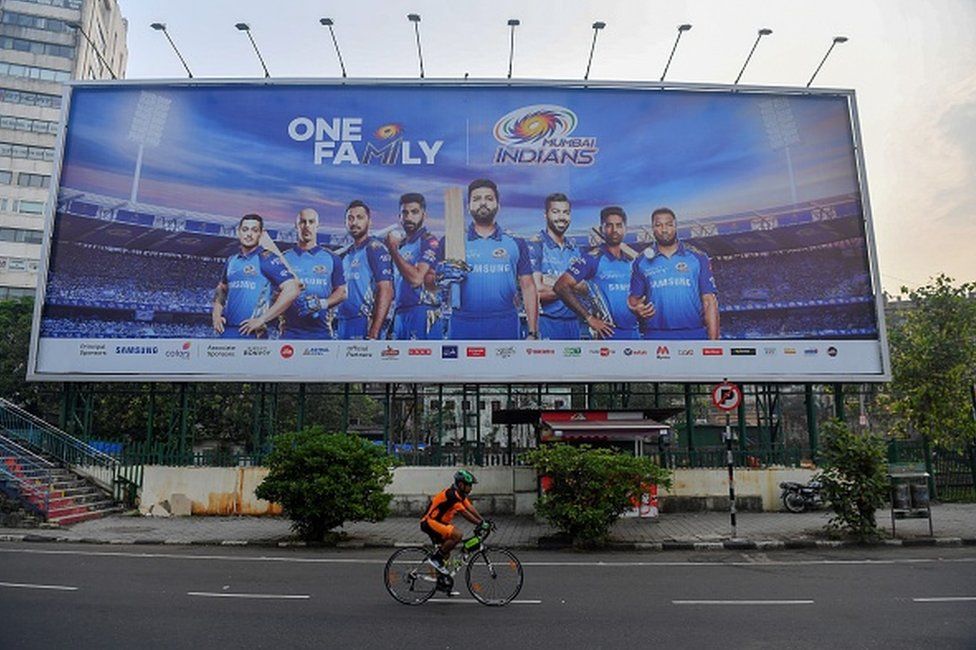 The streaming and TV rights for the Indian Premier League – the world's richest cricket competition – for the next five years have been sold for a record $6.02bn (£5.13bn).
Viacom18, backed by Indian billionaire Mukesh Ambani, secured streaming rights until 2027 for $3.05bn (£2.53bn).
Disney-owned Star India retained the TV contract for $3.05bn (£2.53bn).
The two deals combined are more than double the $2.4bn Star paid for the previous five seasons of the IPL.
The figures put the IPL among the highest-ranked sport leagues alongside the NFL in the US and the English Premier League in cost-per-match terms.
The winning bid for the TV rights – a period that incorporates 410 IPL matches – were sold for about $7.36m (£6.1m) per game.
The digital streaming rights from 2023 for the annual two-month competition were sold for $6.4m (£5.3m) per match.
"The fact that digital rights value was higher than television showcases the scale and future potential of streaming in India", Mihir Shah, vice president of Media Partners Asia, told the BBC.
Jay Shah, secretary of the Board of Control for Cricket in India, said the revenue generated from the IPL helps grassroots cricket in the country by funding infrastructure improvements and facilities.
"Now, it's time for our state associations, IPL franchises to work together with the IPL to enhance the fan experience and ensure that our biggest stakeholder- the cricket fan is well looked after," he added.
One of the world's most watched sport events, the IPL attracts many of the game's top cricketers who are attracted by lucrative contracts.