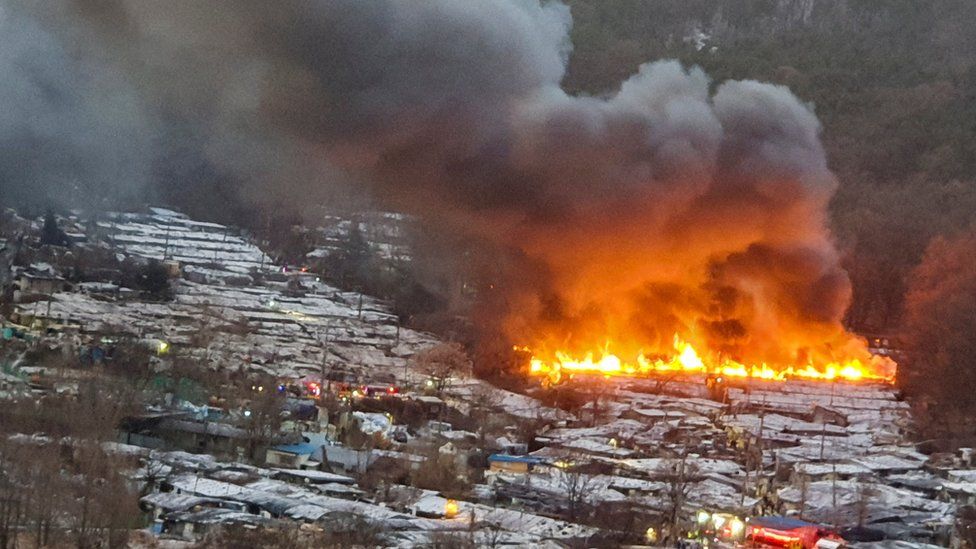 Hundreds of people have had to be evacuated after a fire broke out in a shanty town in South Korea's capital, Seoul.
Roughly 60 homes are reported to have been destroyed in Friday morning's blaze in Guryong Village. There have been no reports of deaths or injuries.
South Korean media has described the area of closely packed makeshift homes as the capital's last remaining slum.
It took more than 900 firefighters and several helicopters five hours to put out the blaze.
President Yoon Suk-yeol called for all-out efforts to minimise the damage and mobilise all available firefighters and equipment, according to his spokeswoman. Mr Yoon is currently in Switzerland for the World Economic Forum summit at Davos.
The exact cause of the blaze is still unknown, but the area has also been prone to fires and floods, with many homes built using cardboard and wood. According to the Korea Times, Guryong Village has suffered at least 16 fires since 2009.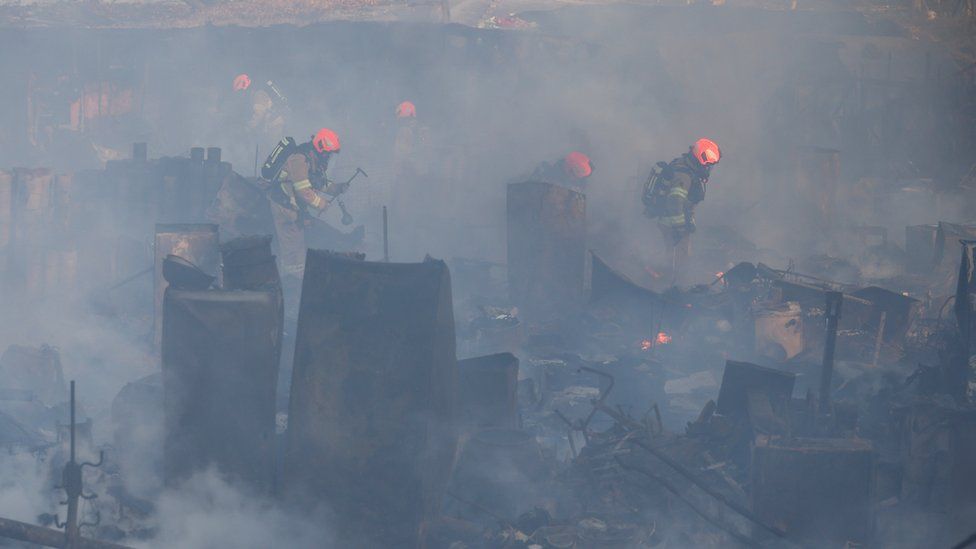 It was formed in the 1980s by people evicted from their original neighbourhoods by redevelopment projects under the military government of the time, but efforts to develop the area have been frustrated by disagreements between local governing bodies and residents.
Guryong Village is on the edge of the affluent Gangnam district, which has some of the country's most expensive real-estate.