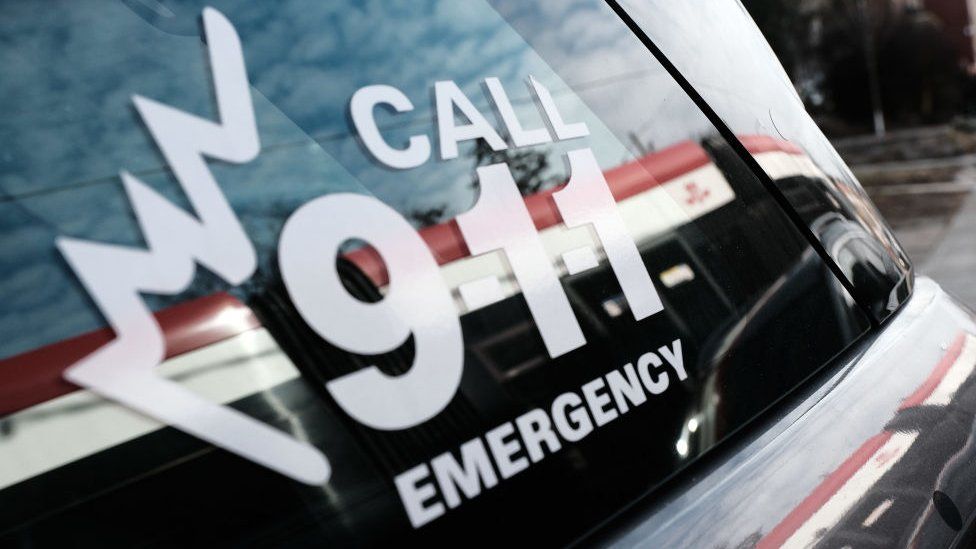 Two people have been killed and nine others injured after pedestrians were hit by a pick-up truck in the town of Amqui, in Canada's northern Quebec.
The driver of the vehicle, a 38-year-old local man was arrested after turning himself in to police.
Investigators are still trying to determine if the incident was a deliberate attack. It comes just a month after two children were killed when a bus driver drove into a Montreal daycare centre.
Police were called to the latest incident around 15:00 local time following reports of a collision between a van and pedestrians.
The two people killed are said to be a man in his 70s and another man in his 60s. Canadian media reported that children are among the injured being treated at the local hospital.
Quebec news outlet Le Devoir quoted a local Amqui businessman as saying: "Amqui is a small place… This is a local tragedy." A witness told the newspaper that he saw the truck accelerate as it approached the pedestrians on the pavement.
Quebec police spokeswoman Helene St Pierre said all indications were that this was an isolated event. "There is no more danger in the area and only one suspect," she told reporters.
Quebec Premier Francois Legault said the incident was "shocking", while Canadian Prime Minister Justin Trudeau said on Twitter that his heart was with the people of Amqui. "As we learn more about the tragic events that have taken place, I'm keeping everyone affected in my thoughts," he said.
In February, a driver rammed a bus into a busy daycare, killing two children and injuring several more.
Police believe the suspect, Pierre Ny St-Amand, deliberately drove the bus into the daycare during the morning drop-off, and was charged with first-degree murder.