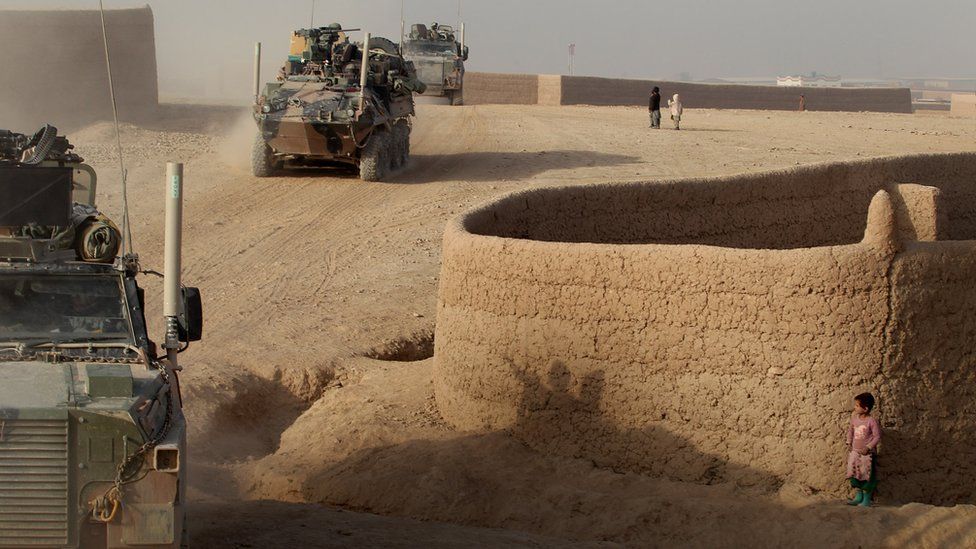 A former Australian SAS soldier has been charged with murder, following an investigation into alleged war crimes in Afghanistan.
Oliver Schulz, 41, is the first Australian serviceman or veteran to be charged with a war crime under Australian law.
The offence carries a maximum sentence of life in jail.
He was arrested on Monday in regional New South Wales (NSW), and will face a court on Tuesday.
The Australia Broadcasting Corporation (ABC) says Mr Schulz is the person referred to as Soldier C in a 2020 ABC Four Corners documentary exposing alleged war crimes.
Footage showed Soldier C shooting an Afghan man in a wheat field in Uruzgan Province in southern Afghanistan in 2012.
The investigation was carried out by the Office of the Special Investigator (OSI), the body set up to investigate alleged war crimes following a four-year inquiry led by an Army Reserve major general and NSW Supreme Court judge Paul Brereton.
The Brereton Report – released in 2020 – found there was "credible evidence" that Australian elite soldiers unlawfully killed 39 people during the Afghan war.
It said 19 current or ex-special forces soldiers should be investigated by police over killings of "prisoners, farmers or civilians" from 2009 to 2013.
This is believed to be the first arrest linked to that inquiry.
At the time, the Australian Defence Force blamed crimes on an unchecked "warrior culture" among some soldiers.