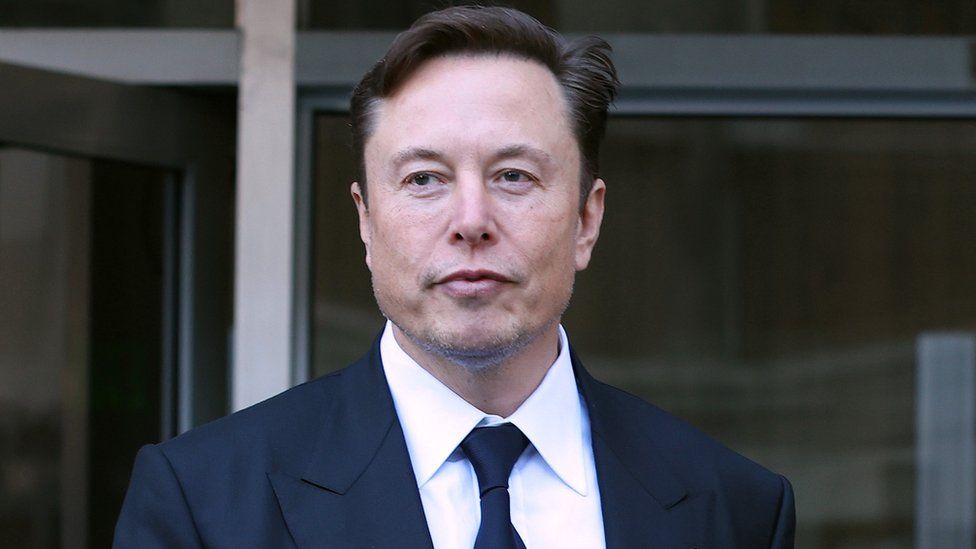 Twitter boss Elon Musk has threatened to sue Microsoft as he accused the technology giant of using data from his social media company without permission.
"They trained illegally using Twitter data. Lawsuit time," the multi-billionaire said in a tweet.
Mr Musk was responding to Microsoft's plan to remove Twitter from its corporate advertising platform.
He did not provide further details or evidence to support the claim.
Earlier, the company said in a notice that its advertising platform would "no longer support Twitter" from Tuesday 25 April.
As a result, ad buyers would not be able to access their Twitter accounts through Microsoft's social management tool.
"Other social media channels such as Facebook, Instagram, and LinkedIn will continue to be available," Microsoft said.
Twitter's press email responded to a query with a customary poo emoji.
In a seperate tweet, in the discussion about the social media platform's data, Mr Musk said he was "open to ideas".
"But ripping off the Twitter database, demonetizing it (removing ads) and then selling our data to others isn't a winning solution," he added.
In February, Twitter started charging for the data it collects from "hundreds of millions" of users, with a basic plan starting at $100 a month.
Since buying Twitter for $44bn in October, Mr Musk has cut its workforce by around 80% and moved to boost the company's finances through measures including charging users for "blue tick" verification.