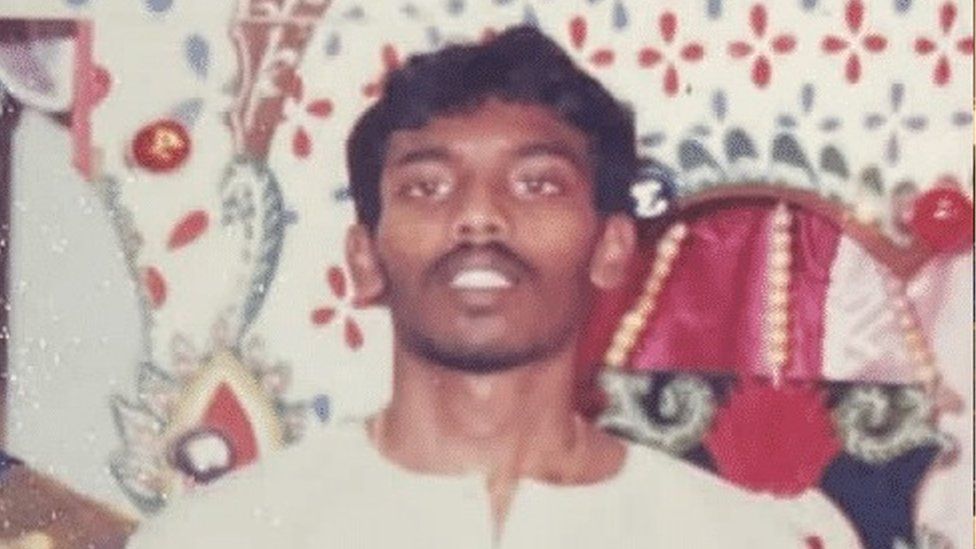 Singapore has executed a man for conspiring to traffic cannabis despite pleas for clemency from his family, activists and the United Nations.
Tangaraju Suppiah, 46, was hanged at Changi Prison at dawn on Wednesday, his family said. On Wednesday, Tangaraju Suppiah's family had gathered at the prison in the city's east.
Activists said he had been convicted on weak evidence and had had limited legal access during his prosecution.
The authorities said he had received due process and criticised activists for questioning the courts. Singapore has some of the world's toughest anti-drug laws, which it argues are a necessary deterrent to preventing drug crime.
Last year the country executed 11 people on drugs charges, including an intellectually impaired man for trafficking heroine.
Singapore's stringent drug laws and use of capital punishment put it increasingly at odds with other countries in the region, activists say.
Its neighbour Malaysia abolished mandatory death sentences earlier this month, saying they were not an effective deterrent to crime. Cannabis has been decriminalised in many parts of the world including in neighbouring Thailand where its trade is encouraged.
On Tuesday, Singapore's courts had rejected a last-minute appeal from Tangaraju Suppiah's family against his 2018 conviction. Tangaraju Suppiah was convicted of "abetting by engaging in a conspiracy to traffic" about 1kg (35oz) of cannabis from Malaysia to Singapore in 2013.
He was not found with the drugs or during the delivery. But prosecutors said he had been responsible for co-ordinating it, and they traced two phone numbers used by a deliveryman back to him. He claimed he was not the person communicating with others connected to the case. He said he had lost one of the phones and denied owning the second one.
Singapore law mandates the death penalty for drug trafficking and has lesser penalties for couriers.
In Tangaraju Suppiah's last appeal, the judge agreed with the prosecution that he had been responsible for co-ordinating the delivery, which made him ineligible for a more lenient sentence.
Activists had raised concerns that he had not been given adequate access to a Tamil interpreter and had had to argue his last appeal on his own since his family was unable to secure a lawyer.
Singapore authorities say he requested an interpreter only during the trial, and not earlier. They add that he had access to legal counsel throughout the process.