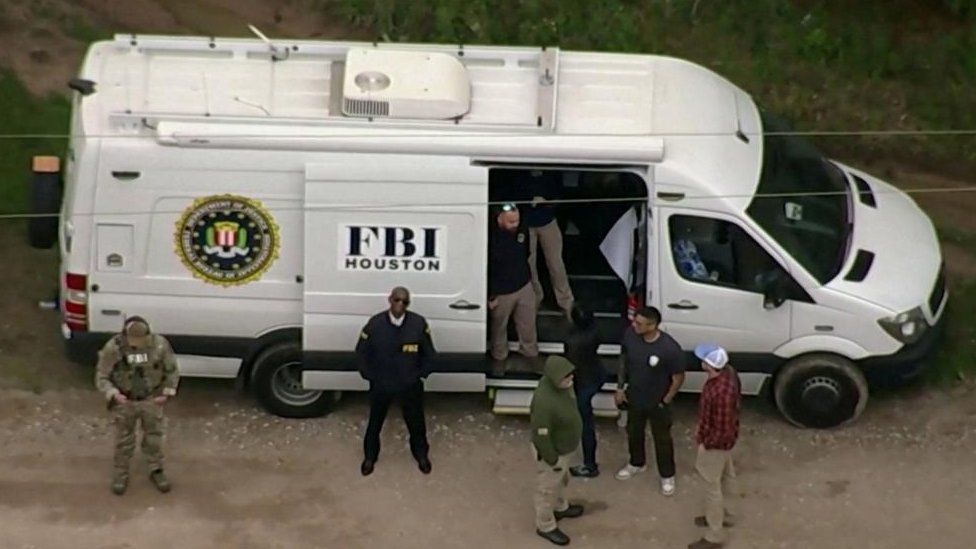 A man suspected of killing five of his neighbours in a shooting near Houston on Friday has been arrested.
Francisco Oropesa, 38, was arrested in the town of Cut and Shoot, Texas, in a home hiding "underneath some laundry", Sheriff Greg Capers said.
Police have accused him of killing five of his neighbours after an argument about him practice-shooting with an AR-15 semi-automatic rifle nearby.
The victims were all from Honduras and included a nine-year-old child.
The Honduran Foreign Ministry identified the victims as Sonia Guzman, 28; Diana Velasquez, 21; Obdulia Molina, 31; Jonathan Caceres, 18, and Daniel Enrique Lazo, nine.
The suspect was arrested for five counts of murder after a member of the public contacted the FBI tip line, officials said in a news conference on Tuesday evening.
The arrest was made just over an hour after the tip was received, officials said, as they praised the bravery of the person who phoned it in. It came after a huge manhunt involving several agencies.
Authorities had offered a reward of $80,000 for information leading to his arrest and this money will be given to the person who called in the tip off, officials confirmed.
On Tuesday, the FBI Houston office tweeted that the search was occurring in the US, as well as "across the border".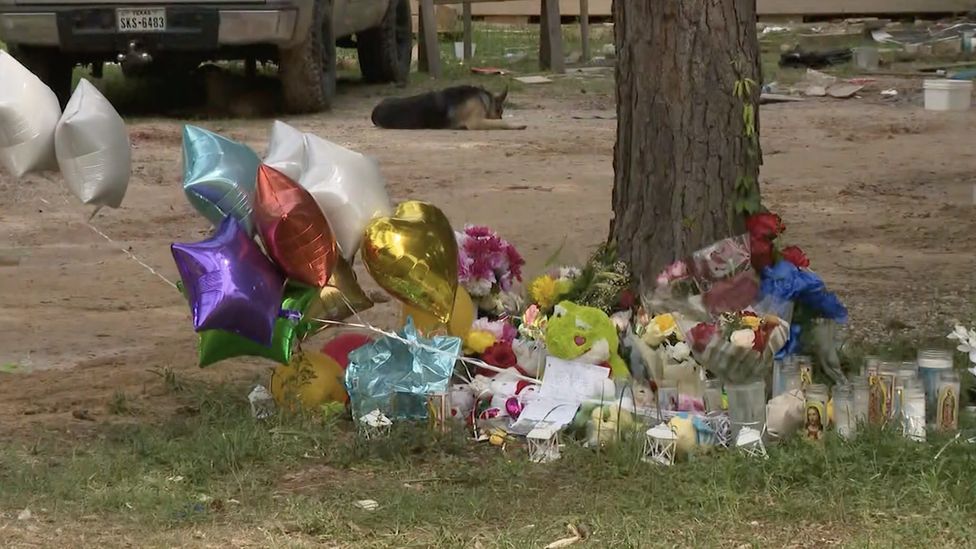 The suspect was taken into custody by members of the Border Patrol Tactical Unit, or Bortac, a specialised unit, Mr Capers, sheriff of San Jacinto County, said. Mr Capers said an investigation is under way into how the suspect obtained the weapon used.
The man was captured in a property just one county over – about 10 miles (16km) – from where the shooting took place. No other people are in custody as of Tuesday evening, police said, but those who were at the residence at the time of the arrest are being questioned.
A makeshift memorial with floral tributes, balloons and soft toys has been placed outside the home where the shooting took place.