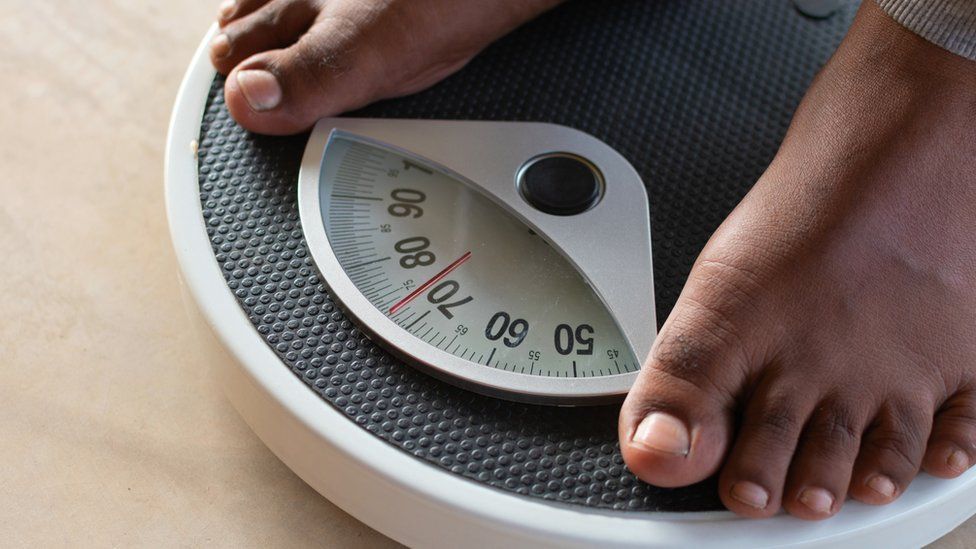 Police officers in the Indian state of Assam are being asked to lose weight in a few months or leave the force.
A top state police official said that the body mass index (BMI) of all officers will be "professionally recorded" starting mid-August.
Officers in the "obese" category will then be given time until November to reduce weight or voluntarily retire.
People with medical conditions will be exempted, said GP Singh, Assam's director general of police.
Mr Singh said in a tweet that he would be the first in the force to get his BMI recorded.
A few weeks ago, Assam's chief minister had said that around 300 police personnel in the state would be asked to retire early because they were "habitual drinkers" and "physically unfit". He said it was part of an exercise to "cut the deadwood out of the police force".
Studies have found that Indian police officers often work long, irregular hours without proper rest or breaks.
In 2018, reserve police officers in Karnataka state were also asked to lose weight or face suspension. A top official said at the time that the decision was taken because several officers had died due to "lifestyle-related diseases" such as cardiac problems and diabetes in the past 18 months.
BMI is calculated by dividing a person's weight by the square of their height, and is used by many doctors, health service providers and insurers around the world to decide whether an individual is healthy, overweight or obese.
But its is also highly controversial – several experts have argued that using BMI as a measure of health is flawed as it is inaccurate, unscientific and and designed for white, European men.