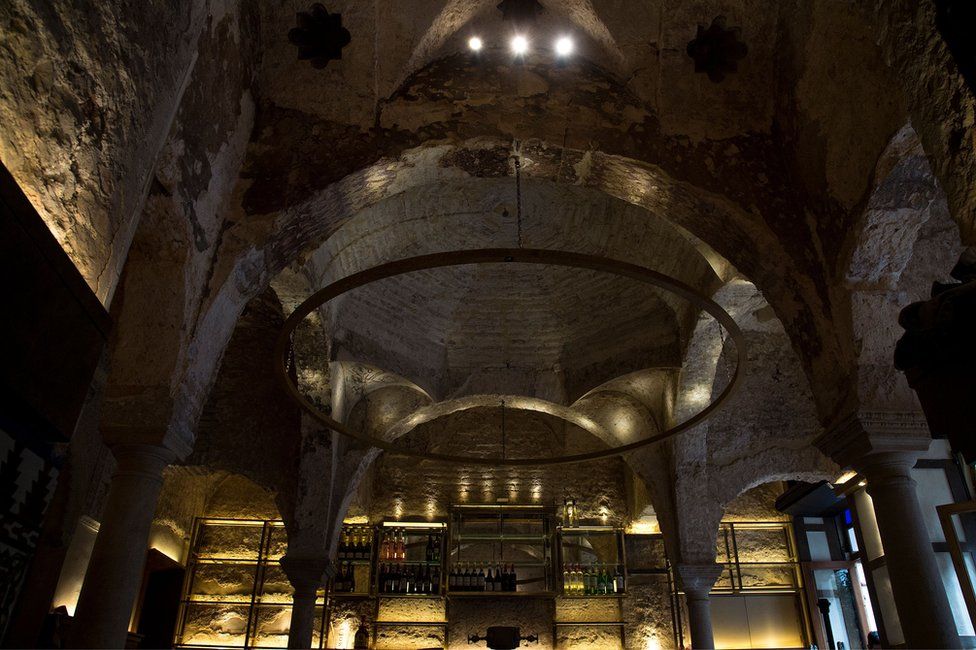 Workers renovating a bar in Seville, Spain, have uncovered a well-preserved hammam, or a bathhouse, believed to date back to the 12th Century.
The discovery was "completely unexpected" inside the Giralda Bar in the city centre, archaeologist Alvaro Jimenez told AFP news agency. A star-shaped skylight emerged immediately after the workers began hammering the walls of the building. They then uncovered nearly 90 skylights in the roof of the Moorish-style bar. Beautiful Islamic artwork was found on the walls of the room.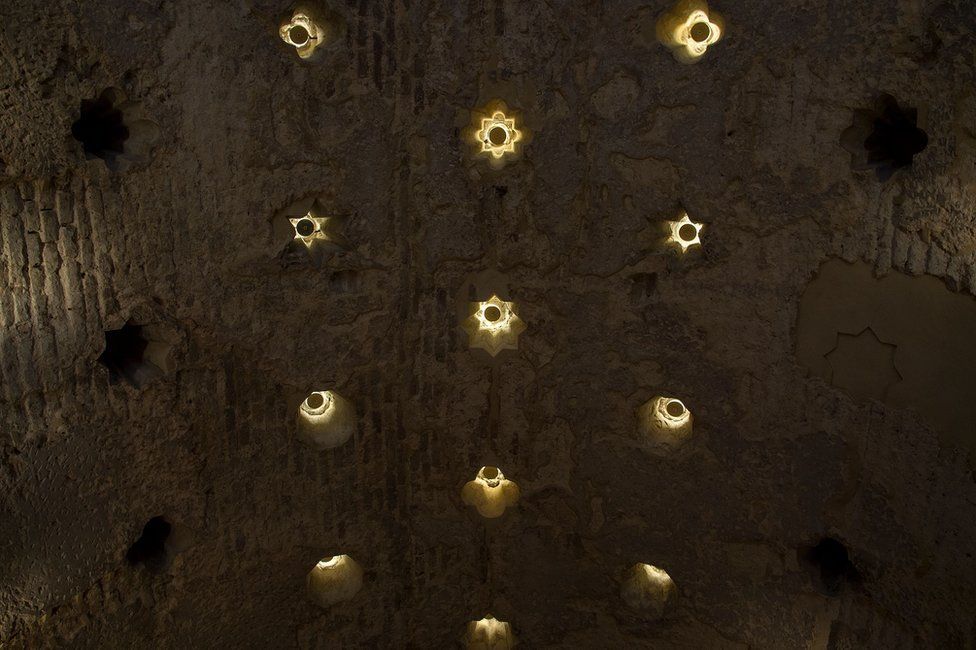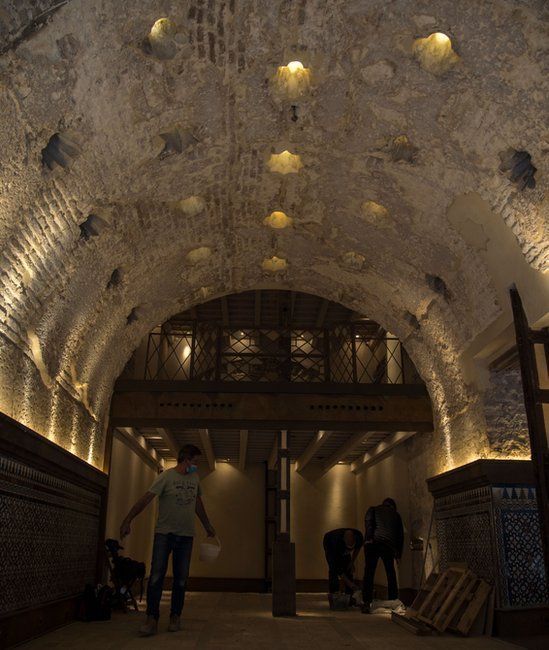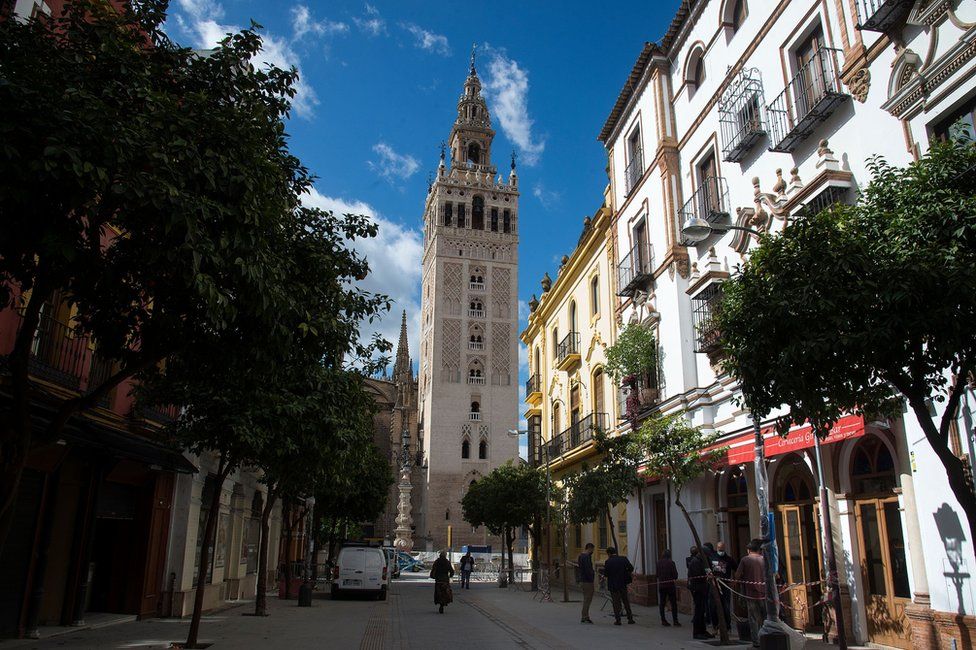 Experts are crediting an early 20th Century architect, Vicente Traver, saying that it was he who had decided to hide the room during the installation of two additional floors. The bar takes its name from the minaret of the Great Mosque that now serves as the bell tower of Seville's Cathedral. Seville was conquered by the Moors in the 8th Century, later becoming one of the two capitals of the Almohad Caliphate. The city was taken by the Christian King Ferdinand III of Castille in the 13th Century.