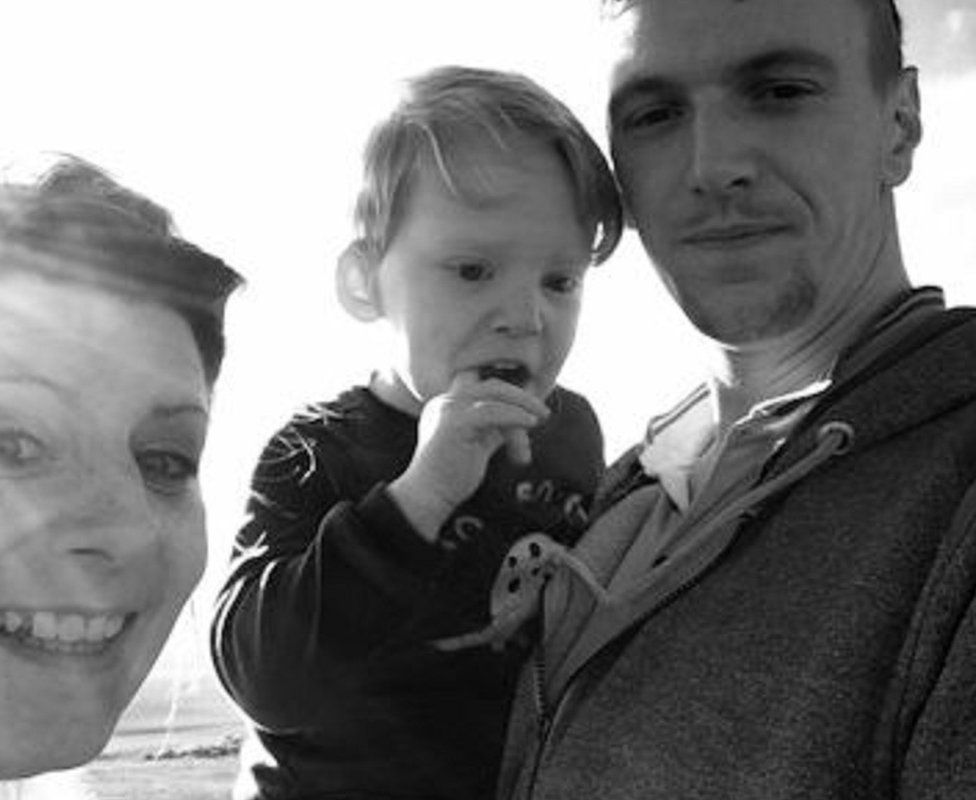 A mother and her four-year-old son were murdered in a house fire following a row over drugs debts, a court heard.
Gina Ingles, 34, and her son Milo Ingles-Bailey died in July 2018 at their Eastbourne home. Ms Ingles' partner Toby Jarrett was also injured.
Andrew Milne and Jake Barnard are on trial at Lewes Crown Court charged with murder and attempted murder. John Tabakis is also on trial charged with perverting the course of justice.
The court heard Mr Jarrett had woken at about 01:30 BST on 10 July 2018 to find the room of their home in Croxden Way, Eastbourne, filled with smoke.
He fell from a window of the house, and was seriously injured while Ms Ingles went to get Milo from another room. He shouted for his partner, but did not see or hear from her.
The remains of Ms Ingles and Milo were found in her bedroom under a window several days later, together with the body of their dog, the jury was told.
The prosecution said Mr Jarrett owed money to a local drug dealer, who in turn owed money to Mr Barnard, who was a dealer based in Portugal. The jury was told CCTV images of Croxden Way showed two men walking away from scene of the fire at 00:56.
Prosecutor Kate Lumsdon QC said: "You will see at one point they pause and look back over their shoulders, towards the fire, which we know from other evidence will have taken hold by then."
Fire investigators concluded the fire was started deliberately close to the front door, and outside the house a petrol can and lighter were found. DNA matching Mr Barnard was found on the lighter, and DNA matching Mr Milne was found on the petrol can, the court was told.
Mobile phone data showed Mr Barnard and Mr Milne were exchanging calls the day before the fire. Mr Barnard had also exchanged calls with Mr Tabakis, the court heard. Mr Milne was "well known to work as a debt collector for Jake Barnard", Ms Lumsdon said.
Sussex Police spoke to Mr Tabakis during an investigation into the disappearance of a man called Joel Eldridge who vanished after going to work for Mr Barnard in Portugal, the jury was told. In December 2018 Portuguese police searched Mr Barnard's garage and found a "large quantity of drugs", Ms Lumsdon said.
He was jailed in June 2020 and is currently serving a prison sentence in Portugal and has been transferred to the UK for the trial, she said. Mr Milne, 42, from Hastings, and Mr Barnard, 32, deny murdering Ms Ingles and her son Milo, and the attempted murder of Toby Jarrett. Mr Tabakis, 31, from Hastings, denies one charge of intent to pervert the course of justice.