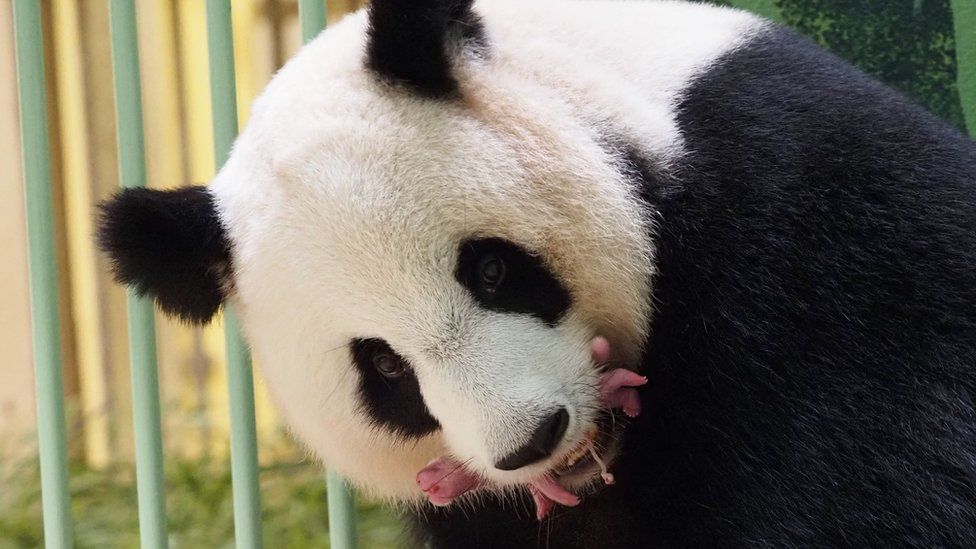 A giant panda has given birth to twin cubs at the ZooParc de Beauval in central France – in what officials say is an "exceptional" event.
Huan Huan's cubs were born in the early hours of Monday, weighing just 149g (0.3lb) and 129g respectively. "They are very lively, pink and plump," the zoo said in a statement.
Panda reproduction – both in captivity and in the wild – is notoriously difficult, experts say, as few of the bears native to China get in the mood. But Huan Huan – who is on loan from China – has form in this regard: she is already mum to Yuan Meng, the first panda to be been born in France.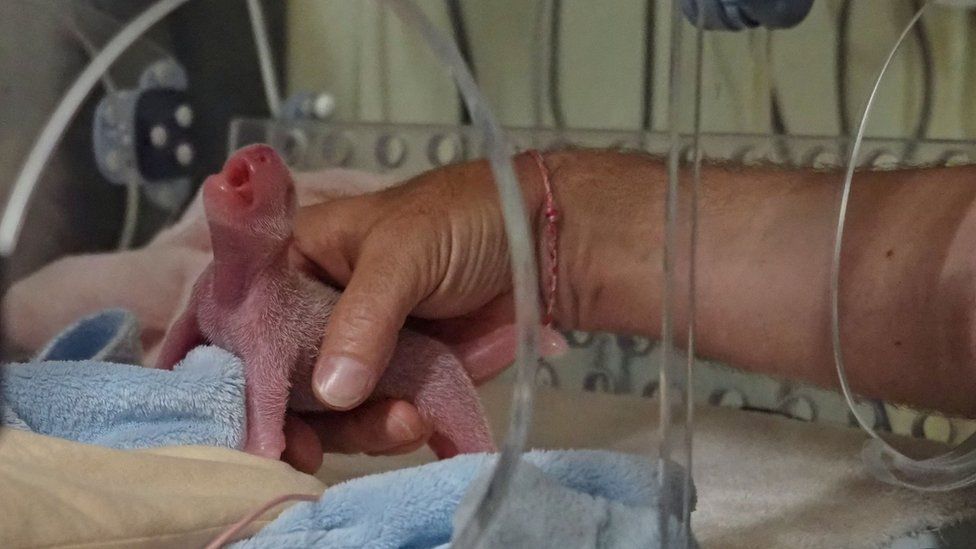 All the same, it was still hugely exciting for zoo staff when Huan Huan and her partner Yuan Zi managed to make "contact" eight times in a weekend last March, according to the AFP news agency.
Veterinarians also carried out an artificial insemination, just to be sure.
Huan Huan's labour was carefully monitored with two veterinarians coming over from China especially, the ZooParc de Beauval said.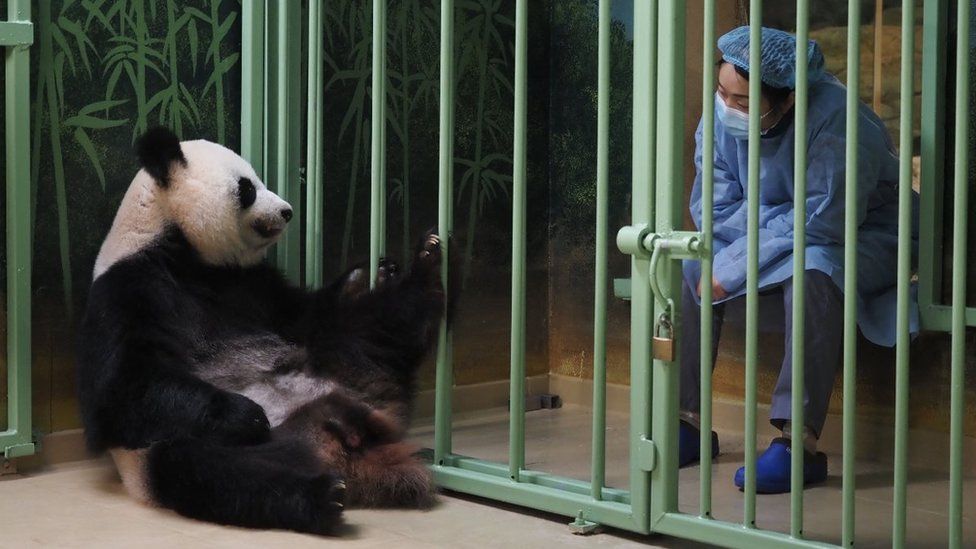 Last month, China said giant pandas were no longer seen as endangered but were still vulnerable. The classification was downgraded as their number in the wild has reached 1,800. But that hasn't lessened the excitement at the zoo over the new arrivals.
"These births are always exceptional," said Delphine Delord, the zoo's associate director. Experts say China managed to save its iconic animal through its long-term conservation efforts, including the expansion of habitats.
China considers pandas a national treasure, but have also loaned them to other countries as part of a diplomatic strategy.