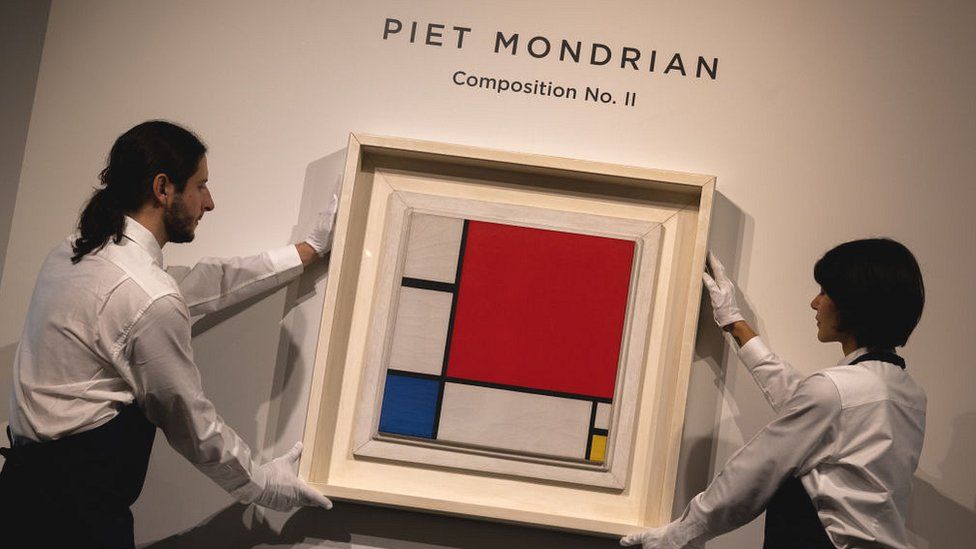 A 1930s painting by Piet Mondrian has sold for $51m in a New York auction, a record for the artist's work.
The piece was last sold in 1983 for $2.15m, which is equivalent to $6.4m in today's money.
The head of impressionist and modern art at Sotheby's, where the painting was auctioned, described the purchase as "a once in a generation occurrence".
An unnamed collector from Asia bought the artwork on Monday.
Composition No. II is an example of the artist's signature style. He is most recognised for his abstract, geometric and colourful grid designs that revolutionised the art world.
Mondrian moved to Paris in 1912, and was inspired by the early works of Pablo Picasso and George Braque who also created abstract pieces.
"Quintessential works by Piet Mondrian rarely come to auctions as many are housed in the most prestigious museum collections around the world," said Julian Dawes, the head of impressionist and modern art at Sotheby's.
The bidding for the classic piece began at $38m and sold for $51m after fees to the non-identified bidder.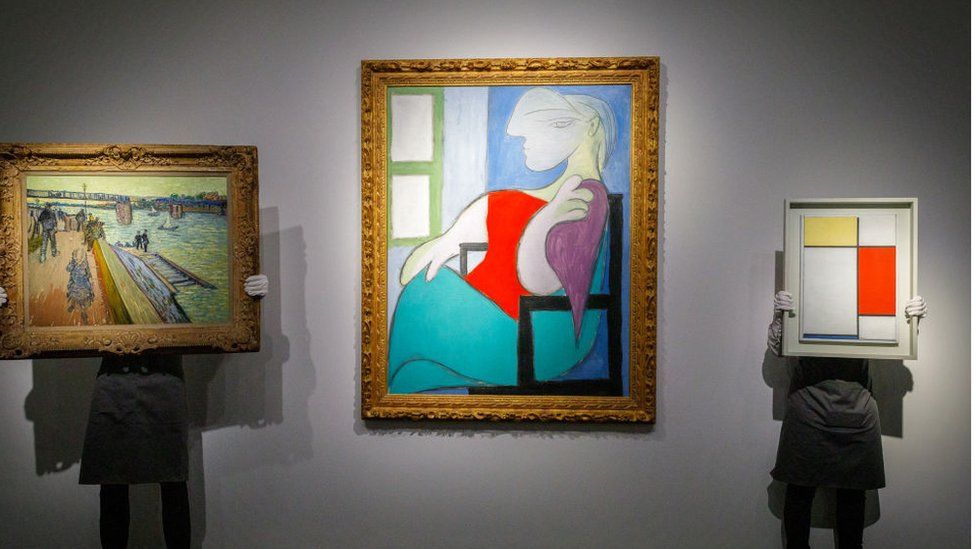 Mondrian's unique design contributed to the rise of abstract art in the 1940s and 1950s and embodies the style of art at that time.
"The work hums with an electricity that mirrors the energy of painting in Europe at this time," said Sotheby's Europe chairman Oliver Barker.
The artist's work had a huge influence not only on the art world but also in the fields of design, architecture and fashion.