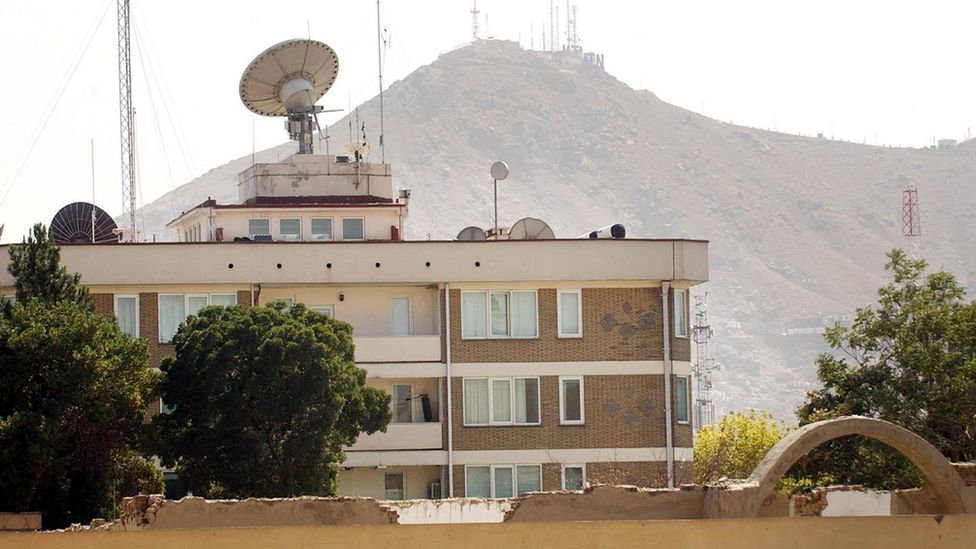 A group of Nepalese security guards who worked at the British embassy in Kabul have been told their threatened removal from the UK has been paused.
The Gurkhas have been in the UK since being rescued from the Taliban takeover of Afghanistan in 2021.
Papers had been issued ordering their removal to Nepal and India, with some of the men being detained following a raid at their hotel. But the Home Office says their removal has now been halted.
Some of the men had already been given an indefinite right to live in the UK by the Home Office – which earlier denied that it was removing anyone with that status.
A total of 13 Nepalese military veterans had been employed guarding the high-security compound housing the UK and Canadian embassies in Kabul.
Last week, 10 of them were detained in handcuffs in an early morning raid on their west London hotel – where they had been living and working in its kitchen, serving food to Afghan refugees.
They were held in immigration removal centres close to Gatwick and Heathrow airports, with the first flight due to leave on Thursday.
A lawyer for some of the group, Jamie Bell of Duncan Lewis Solicitors, said after the u-turn that he was "delighted for our clients that there won't be pending removal".
"However, it raises the question about why this has happened to begin with," he told The World Tonight.
"Why couldn't this review and consideration happen before there was significant media interest and before legal action had to be threatened?"
Mr Bell said the case raised further questions about the scheme set up following the Taliban takeover of Afghanistan.
"These schemes have been poorly drafted, poorly implemented, and they're not helping the people they are meant to be helping," Mr Bell added.
The government has rescued 25,000 people from the country under two resettlement schemes – the Afghan Citizens Resettlement Scheme, which focuses on women, children and religious minorities, and the Afghan Relocations and Assistance Policy, for Afghans who worked for the British military and UK government.
Thousands of Afghans who had served alongside British military and government personnel were evacuated from Kabul amid chaotic scenes.
The British embassy in Kabul suspended in-country operations following the Taliban takeover, with all diplomatic and consular staff withdrawn from Afghanistan. The embassy currently operates from Doha, Qatar.