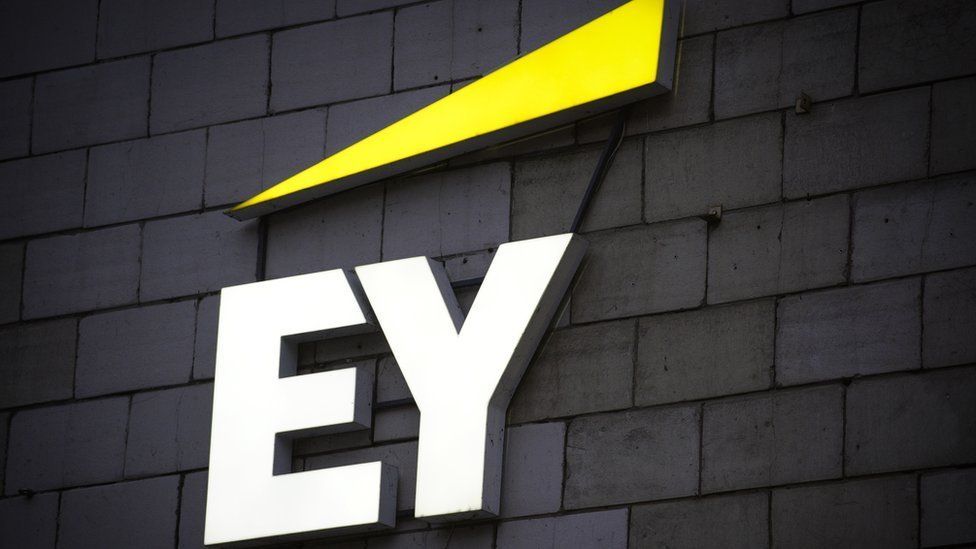 Accounting firm EY has called off its plan to break up its auditing and consulting divisions. The firm, formally known as Ernst & Young, announced it was "stopping work on the project" because its US arm decided to not to move forward.
The Big Four – Deloitte, EY, KPMG and PwC – dominate the global accounting market share.
The plan came as regulators called for major industry reforms over conflicts of interest and poor working practices.
Had the deal – called "Project Everest" internally – gone through, it would have been the biggest shake-up in the accountancy industry for more than two decades.
EY's announcement ends a year-long battle to build internal support to split the units.
"We acknowledge the challenges with separating some of our businesses that have the deepest technical expertise in a way that gives both organisations the capabilities they need to compete in the market effectively".
"We also recognise that we need more time to make the necessary investments to prepare the businesses for a separation."
Financial supervisory bodies in the US, UK and Europe have raised concerns about large accounting firms, claiming they cannot fairly serve as an auditor of clients who also use their consultancy services.
The project cost the firm more than $100m according to the Wall Street Journal.
Earlier this month, Germany's accounting watchdog fined and banned EY for its handling of audits for Wirecard, the insolvent electronic payment processor.
The company owes creditors almost $4bn, after admitting large sums never existed on its books as part of a global fraud operation.
The ban forbids EY from conducting from accepting major new audit mandates for two years.
Last year, the US Securities and Exchaange Commission (SEC) fined EY $100m after its auditors were caught cheating on the exam needed to obtain and maintain their Certified Public Accountant licence.
It was the largest penalty against an audit firm which was also accused of misleading investigators.
At the time, Gurbir Grewal, director of the SEC's enforcement division said: "It's simply outrageous that the very professionals responsible for catching cheating by clients cheated on ethics exams of all things. "And it's equally shocking that Ernst & Young hindered our investigation of this misconduct."
He added: "This action should serve as a clear message that the SEC will not tolerate integrity failures by independent auditors who choose the easier wrong over the harder right."
"EY admits the facts underlying the SEC's charges and agrees to pay a $100 million penalty and undertake extensive remedial measures to fix the firm's ethical issues," according to US regulators.